Family Hylidae
Description:

¾" to 1½" snout-vent length. Color grayish or greenish; white markings on upper lip; dark triangle on head. Well developed web on hind feet.
Elevation Range:

Found below about 4800' in northeastern Colorado.
Subspecies in Colorado:

Acris crepitans blanchardi
Listed as Acris gryllus in some publications.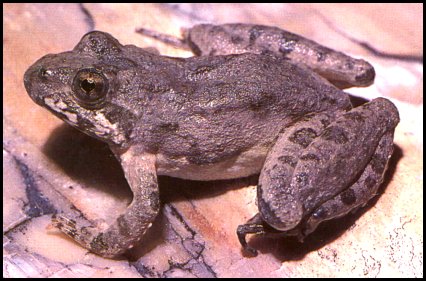 Photo from Hammerson, 1986.
Used with permission.