Family Trionychidae
Description:

Up to 18" carapace length. Carapace olive, brown, or grayish, with dark spots in younger individuals. Shell flattened and covered with soft, leathery skin. Snout long and rounded; lips fleshy.
Elevation Range:

Below 5500' in eastern Colorado.
Subspecies in Colorado:

Apalone spinifera hartwegi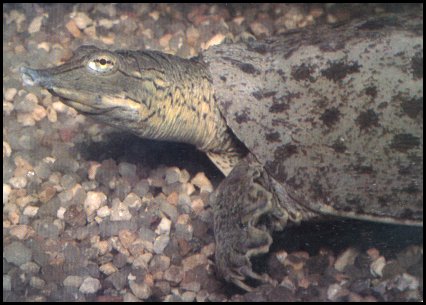 Photo from Hammerson, 1986.
Used with permission.