Family Bufonidae
Description:

To 4" snout-vent length. Color yellowish brown to greenish gray, with light stripe down middle of back. Cranial crests prominent.
Elevation Range:

Below 7000' in most of Colorado; to 7900' in Wet Mountains; 7500-8000' in San Luis Valley.
Subspecies in Colorado:

Bufo woodhousii woodhousii.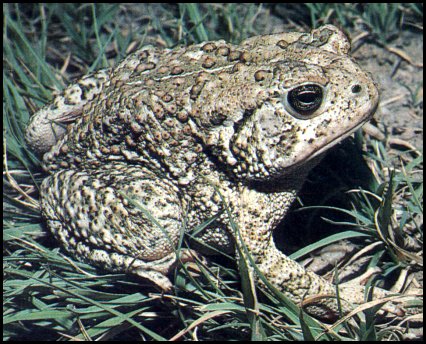 Photo from Hammerson, 1986.
Used with permission.