Family Scincidae
Description:

3½" to 5" snout-vent length; to 13¾" overall. Color light gray to beige; scales on back edged in black or dark brown. Scales on sides of body in diagonal rows.
Elevation Range:

Below 4500' in eastern Colorado; to 7200' in southeastern Colorado.
Listed as Sonoran Skink in some publications.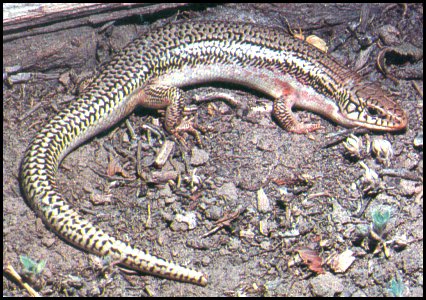 Photo from Hammerson, 1986.
Used with permission.