Family Colubridae
Description:

Adults 16" to 35" in length. Color light brown, with dorsal row of dark brown blotches. Row of smaller blotches on sides. Stout body; scales keeled. Enlarged and upturned scale on nose, giving snout a spade-like appearance (hence 'hognose' snake). Divided anal plate.
Elevation Range:

Below 6000' in eastern Colorado.
Subspecies in Colorado:

Heterodon nasicus nasicus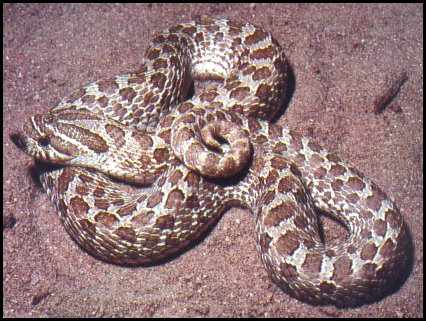 Photo from Hammerson, 1986.
Used with permission.