Family Colubridae
Description:

Adults 12" to 20" in length. Color gray, yellowish, or beige, with dorsal row of dark brown spots. Row of smaller spots on sides; usually a large brown blotch on each side of neck. Moderately slender body; scales smooth. Pupils vertical in bright light. Divided anal plate. Enlarged, ungroved teeth at rear of jaw; saliva toxic to lizards.
Elevation Range:

Below 6000' in southeastern Colorado; to 7900' in southwestern Colorado.
Subspecies in Colorado:

Hypsiglena torquata loreala in western Colorado;
Hypsiglena torquata janii in southeastern Colorado.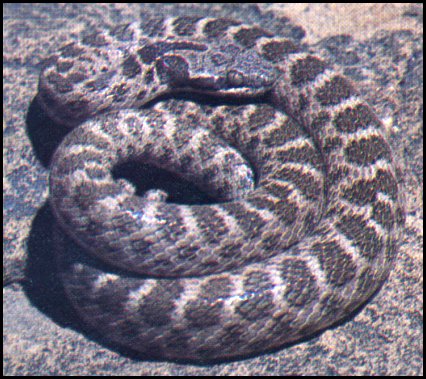 Photo from Hammerson, 1986.
Used with permission.