Family Hylidae
Description:

Up to 1½" snout-vent length. Color gray, green, olive, brown, or reddish, with irregular green or brown stripes or spots. Stripe through eye extends to groin. Hind foot without distinct webbing.
Elevation Range:

Found over most of Colorado to 12,000'.
Listed as Pseudacris nigrita in some publications.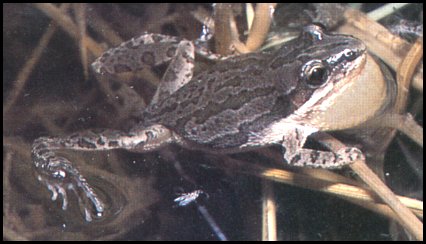 Photo from Hammerson, 1986.
Used with permission.