Family Ranidae
Description:

To 8" or more in snout-vent length. Color green to near black, often with darker spots. Prominent fold of skin from behind eye extending around eardrum. Eardrum as large as eye in females; larger in males.
Native to eastern U.S.; introduced widely throughout Colorado and other western states.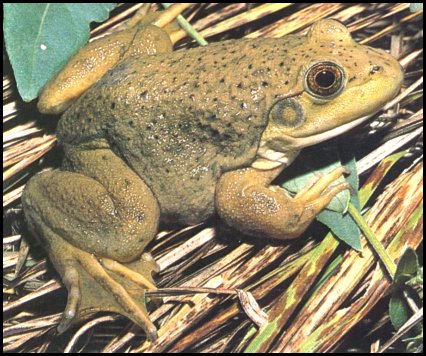 Photo from Hammerson, 1986.
Used with permission.