Family Ranidae
Description:

1½" to 3¼" snout-vent length. Color brown, greenish, or yellowish gray, with lighter vertebral stripe. Dark mask from ear through eye to upper lip with white or whitish stripe below. Dorsolateral folds prominent.
Elevation Range:

From 8300' to 9800' in north-central Colorado.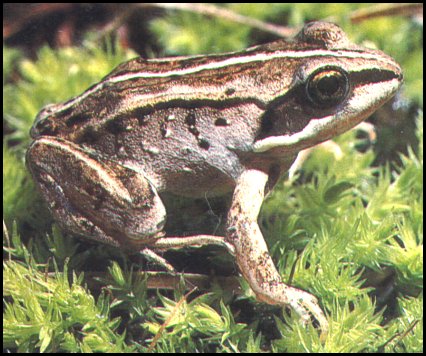 Photo from Hammerson, 1986.
Used with permission.