Family Pelobatidae
Description:

Adults to over 3" snout-vent length. Color dull yellow to greenish yellow, with network of brown to black spots or blotches; dark markings more extensive in females. Sicle-shaped spade on each hind foot. Eye with vertical pupil in bright light.
Elevation Range:

Known to occur in Colorado only in southeastern Otero County at elevations below 4500'.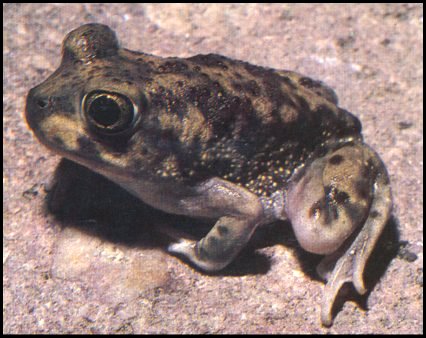 Photo from Hammerson, 1986.
Used with permission.