Family Phrynosomatidae
Description:

2" to 2½" snout-vent length; under 6" overall. Color mottled brownish to gray, with faint suggestions of stripes down back. Throat commonly mottled blue. Small keeled scales on back.
Elevation Range:

Up to 8500' in western Colorado.
Subspecies in Colorado:

Sceloporus graciosus graciosus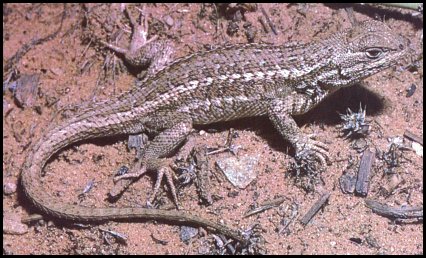 Photo from Hammerson, 1986.
Used with permission.