Decription:

3½" to 5½s" snout-vent length; to 13" overall. Color yellowish brown to brown. Black mark on shoulders. Juveniles with bands across back. Large, sharply keeled scales on back.
Elevation Range:

Below 5100' in extreme southwest Colorado.
Subspecies in Colorado:

Sceloporus magister cephaloflavus.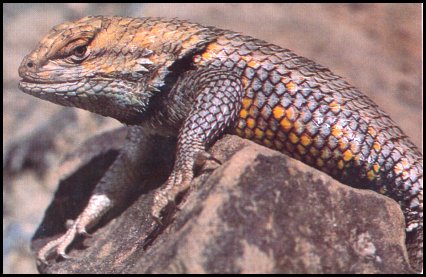 Photo by L. Livo and S. Wilcox,
from Hammerson, 1986.
Used with permission.