Family Colubridae
Description:

Adults to 15" in length. Color uniformly light brown, except for black cap on head. Moderately slender body, with smooth scales. Divided anal plate. Enlarged, grooved teeth at rear of jaw; saliva may be toxic to arthropods.
Elevation Range:

Below 7000' in eastern Colorado.
Subspecies in Colorado:

Tantilla nigriceps nigriceps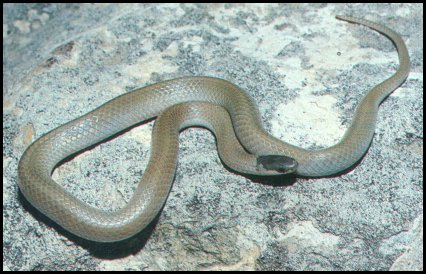 Photo from Hammerson, 1986.
Used with permission.