Family Colubridae
Description:

Adults to 42" in length. Color greenish gray, light olive, to brownish; prominent yellow to orange stripe on back, pale stripe on sides. Moderately slender body; keeled scales. Single anal plate.
Elevation Range:

Below 7500' in eastern Colorado.
Subspecies in Colorado:

Thamnophis radix haydenii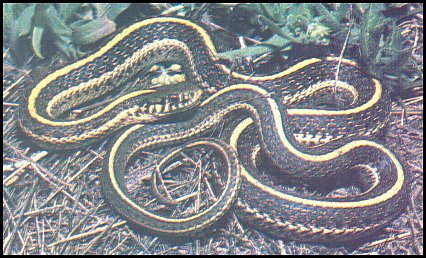 Photo from Hammerson, 1986.
Used with permission.