Family Phrynosomatidae
Description:

1 3/4" to 2 1/8" snout-vent length; to about 5 1/2" overall. Color and dorsal pattern varies considerably with location. Back often speckled with small bluish white to golden yellow spots. Dark spot on each side of chest.
Elevation Range:

To 6000' in western Colorado.
Subspecies in Colorado:

Uta stansburiana uniformis. (Listed as U. s. stansburiana in older publications.)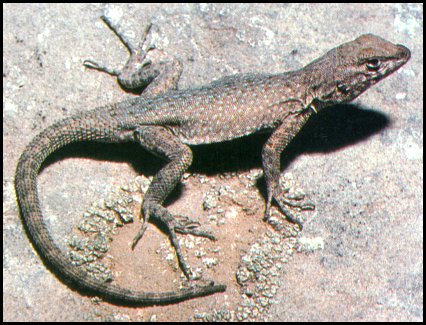 Photo from Hammerson, 1986.
Used with permission.